Others profess a nostalgia for specific old cars that borders on the obsessive. "It's a psychological phenomenon," said Joe Bortz, an Illinois-based collector of vintage concept cars. "An old car is like a time machine. You get in the car, and you can experience a time warp to a time that feels better than the present."
A Unique Concept
Almost accidently, Joe Bortz became the custodian of a fleet of forgotten automotive masterpieces. Along the way he became an expert on General Motors history and a staunch believer in its future. The retired Chicago biochemist and restaurateur is a self-described automotive archaeologist, rescuing classic concept cars from junkyards and forgotten warehouses. "The world's finest designers did their best work in Detroit in the 1950s and the 1960s," Bortz said. "A century from now, these cars will be recognized as the Picassos and Rembrandts of their time."

The Providence Journal, August 8, 2010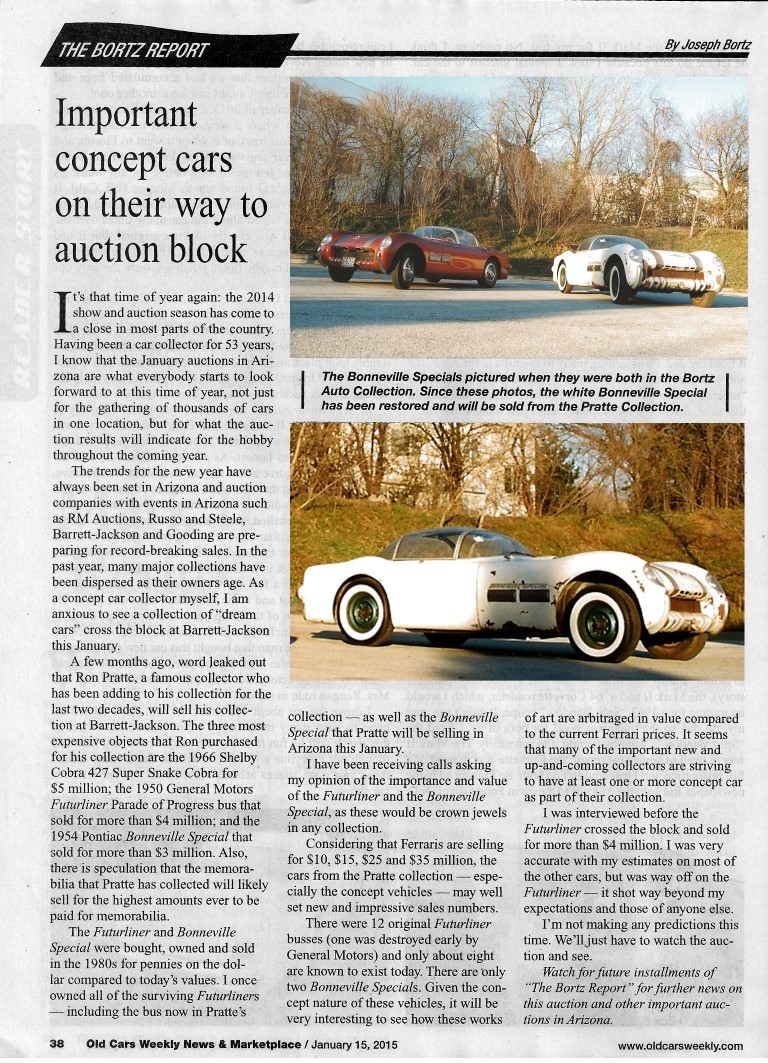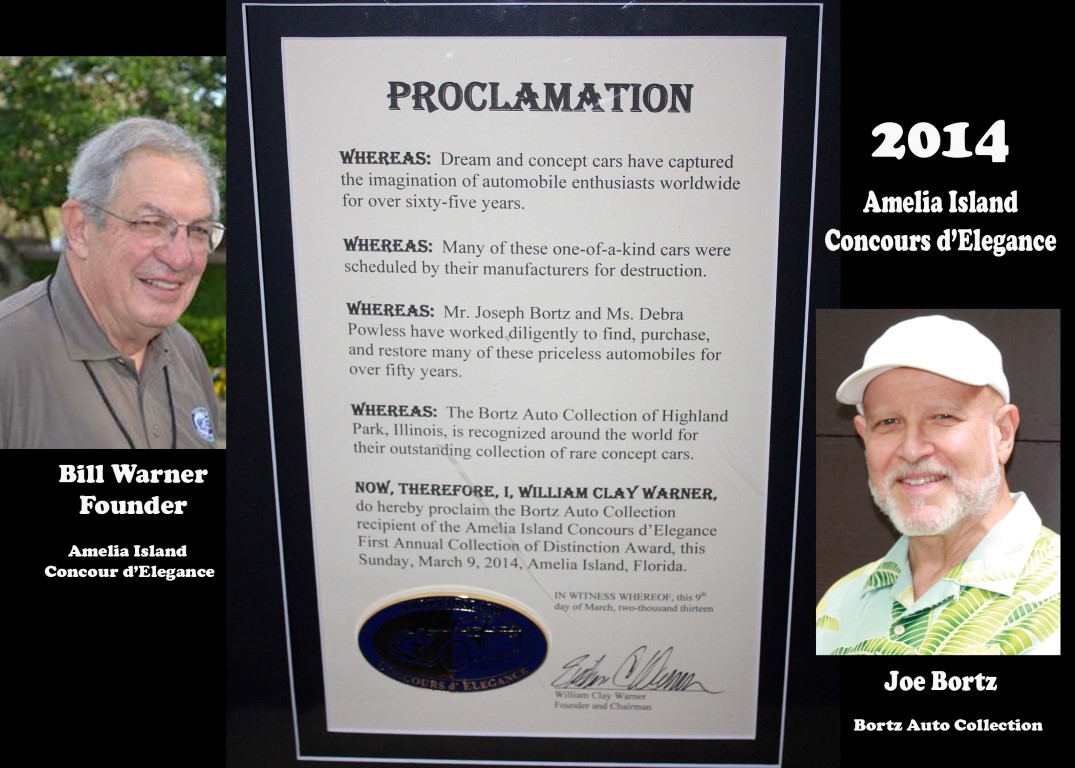 THE BORTZ AUTO COLLECTION IS EXTREMELY PROUD TO RECEIVE THE FIRST PROCLAMATION EVER GIVEN OUT BY AMELIA ISLAND CONCOURS D'ELEGANCE/BILL WARNER WHICH WAS RECEIVED IN MARCH 2014. TO SEE THE VIDEO OF THE AWARD PRESENTATION AT AMELIA ISLAND 2014 CLICK ON LINK BELOW.
Proclamation Award by Bill Warner Click here.
"Great news and long overdue recognition for a person with great passion for the
cars..... Not to mention being willing to spend huge sums of money to bring
these rare vehicles to enthusiasts everywhere".
Larry
Larry Faloon, former General Motors executive and great friend to the Bortz Auto Collection